Welcome to the First State Mini Club
Discover the fascinating world of dollhouse miniatures with the First State Mini Club. Join our community of hobbyists, collectors, builders, artisans, and enthusiasts who share a passion for creating and collecting miniature masterpieces. Stay updated with upcoming events, access valuable resources, and connect with fellow miniaturists. We meet 7-9 PM about every third Thursday of the month at the New Castle Senior Center. Summer and deep winter meetings are virtual.
Our next important event is the indoor yard sale at the Claymont Community Center, from noon to 3:30 on Sept 16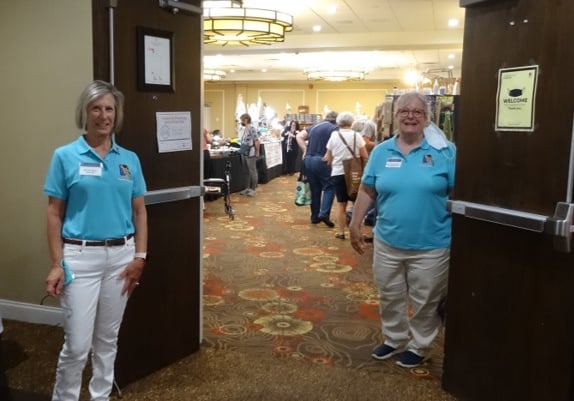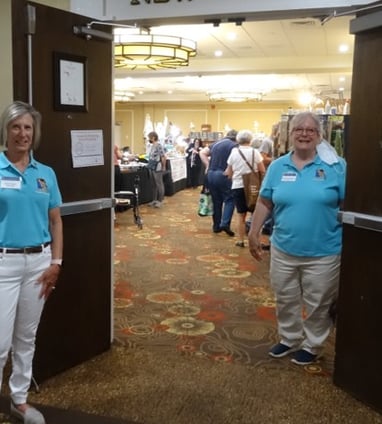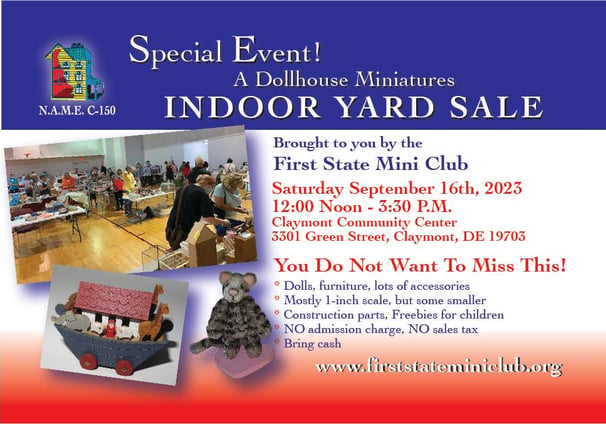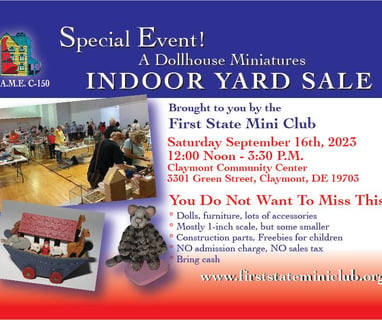 The First State Mini Club offers a wide range of activities for hobbyists, collectors, builders, and artisans. Join us and be a part of the miniatures community! Open to the public with no admission charge, our indoor yard sale is a great opportunity to purchase dollhouse miniatures at one, concentrated site, at yard sale prices. Hope you can come.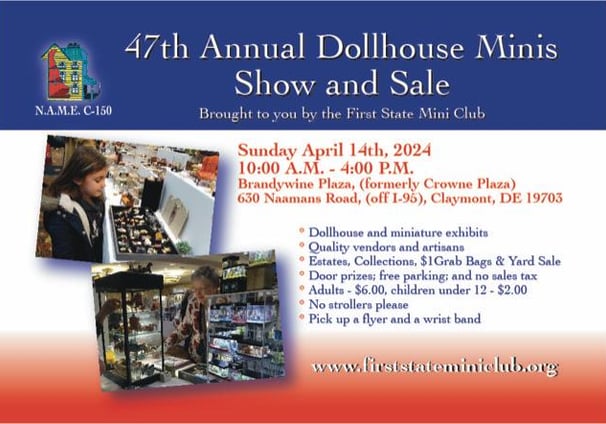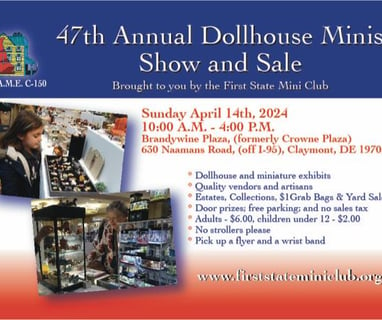 2024 brings our 47th Big Show and Sale
Our annual Show and Sale provides buyers and sellers from several states a place to enjoy all kinds of dollhouse miniature items. For a small admission fee, this popular event offers exhibits, door prizes, a make-and-take table, grab bags, a large "yard sale" area, and 50 tables of excellent vendors.